The sheer amount of options among gaming peripherals can fluster even the most seasoned gamers.
Since gaming has become more of a profession, the competition in this field is also increasing. People are looking for ways to stay on the edge of performance. Which keyboard is the best? Should I play with a mouse or a conventional controller? What type of screen should I go for?
Compromising any aspect will devastate your performance and puts your earning at stake.
Indeed, being a pro gamer comes with its own set of headaches. You have to stay in constant touch with the market.
Therefore, in order to become a professional player, you definitely need to start watching esport matches online in order to gain more confidence with the most played games out there, and finally become a pro, and maybe one day you could even take part in an esport tournament. Check here the calendar of the esport matches and all the info about the next tournaments.
Statista forecasts the gaming peripherals market will reach 3.56 billion US dollars in 2021. Picking a viable gadget in this pool is a tough job. A single wrong purchase can jeopardize your competence on screen.
To help you sort through the options, we have rounded up a list of six top gadgets fit for professional gamers. Keep scrolling and get ready to revamp your gaming experience.
1. Wireless Gaming Mouse
A smart move on the part of PC gamers is to purchase a wireless gaming mouse. Initially, they may assume they will be able to work with a normal mouse; the experience of a gaming mouse will make them realize the convenience it offers. Its ergonomic design enhances comfort.
They don't have to worry about the wrist hurting during a prolonged marathon on the screen.
Contrary to the ordinary mouse, gaming mouse comes along with a wide mouse pad. It gives more room to maneuver.
Plus, the structure of the mouse is lighter, making it easy for the players to move it across the screen. Reacting to the cues in the game is also instant with this mouse. So if you are playing a game like League of Legends, you can respond immediately and with precision.
The best part – you have the power to customize your mouse according to the game you play. Currently, the best gaming mice in the market are Zowie Gear Gaming Mouse FK1 – FK2, Razer DeathAdder Chroma, and Logitech G403 Prodigy Wireless Gaming Mouse.
If your man is obsessed about gaming, it will be a perfect gift for him this Christmas.
2. Gaming Chairs
A decade ago, people had exhilarating game experiences while sitting on their floors and sofas. Things have taken a radical turn ever since. Professional gaming demands a specific environment for carrying out a reasonable performance on screens.
Lynnie "artStar" Noquez, two-time Intel Challenge champ and Counter-Strike: Global Offensive player for Team Dignitas, says, "It's important to replicate a tournament environment in your home set-up so that you practice with what you compete on."
Besides, it is not a casual virtual duel you have with your buddies. It is serious gaming. You have to spend a significant amount of time in front of the PC or console. There is no way you'll make it to the top tier unless you are in a comfortable position.
Gaming chairs provide you the support you need during a long and tiring gaming session. These chairs have a solid, high-end finish. Most importantly, the internal tech interacts with the audio, responds to the game cues, and so much more.
There are options like X Rocker Pro Series H3, Noble Chairs Icon Gaming Chair, and GT Racing Gaming Chair. Each comes with different features meant to uplift the experience of the players. Pick the ones that align well with your neck, back, and doesn't give you pain during the prolonged sessions.
3. Gaming Headset
Good sound output is mandatory for professional gamers. Whether you listen out for enemies or want to discuss tactics with other digital companions, you must have a gaming headset. An ill-fitted headset will give you a headache and restrains you from performing at your optimal capacity.
Professional gamers need to immerse themselves in the game. Distractions from the surroundings must be cut-out as much as possible. For this, you have to invest in a headset with greater sensitivity and durable material. You can go for xFyro, HyperX Cloud II, or SteelSeries.
There is a lot to look for when buying a headset. It should have a clear sound, zero fuzzy feedback, and high frequency. Even if you are playing a game to kill time, like Sheep Stacking by Unlimited Gamez Mo, a gaming headset will practically transport you into the lush green fields. Most of them have an attached microphone that would flip up and down as per the need.
4. Mechanical Keyboard
Having a solid, mechanical gaming keyboard is far better than a standard "membrane" keyboard.
Membrane keyboards are perfect for everyday typing needs, but they fail to provide specifications required for high-stake gaming. You will feel discomfort after a long session and make more errors.
Mechanical keyboards use a mechanical switch made of a plastic slider, spring, and stem under each key. It registers the pressed key and then provides auditory or tactical feedback. When selecting a keyboard for yourself, do not overthink. Even if you are comfortable with an outdated model, go for it.
However, if you are looking to upgrade your setup with one of the best keyboards of 2020, then you can go for either Das Keyboard X50 RGB Mechanical or Roccat Vulcan 120 AIMO. Consider all the caveats of each model and the pros it will bring, then take your pick.
5. Gaming Monitor
There is no point in investing your time and energy into the play if you do not have a clear vision of what is going on the screen. The graphics on the screen must be outstanding for you to respond within a jiffy. There are options like ASUS ROG Swift PG279Q, Acer Predator XB273K, and BenQ EL2870U.
The monitors designed for professional gamers contain augmented balance, color palette, vibrancy, and other properties. When you are out for purchase in this regime, narrow down your priorities.
According to GamingBuff, the are a lot of important characteristics, such as Refresh Rate, Panel Technology, Lag Time, etc., that you have to account for while searching for the right model.
6. Custom Controller
The controller you choose can greatly affect the kind of gamer you will be. You can purchase a wired controller or a wireless controller. You can also customize the controller by placing an order. With these, you can change the design, color, joysticks, and buttons. It works well with your gaming needs and allows you to perform at your very best.
After you have had an experience with the custom controllers, it will compel you to think about how you were playing without one before.
Final Words
The choice of gadgets can make a huge difference in your performance. You can only dream of beating your opponents when the gadgets you have are obsolete.
Give your profession a new lift by adding better models in your gear. Of course, it will require hefty investment sometimes. Plus, you cannot blindly follow the trends. Take your time. Survey the market and ask around. Think critically about all gadgets found in the market.
We are hoping you will soon become the digital ninja people fear to confront on their screens!
Which gadget has made it to your wishlist? Tell us in the comments below!
Author Bio: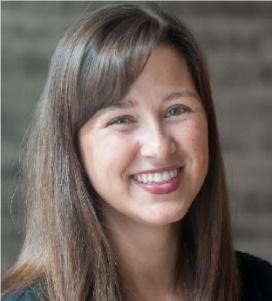 About Ashley Rosa: Ashley Rosa is a freelance writer and blogger. As writing is her passion that why she loves to write articles related to the latest trends in technology and sometimes on health-tech as well. She is crazy about chocolates. You can find her at twitter: @ashrosa2.