Whether you are a seasoned traveler or boarding a plane for the first time, packing right can make life comfortable and convenient when you are on the go.
However, packing seems like a mammoth task, and that's why many of us postpone this essential work until it's too late. In fact, in a Statista survey, 30% of female respondents said that packing is the most significant stressor before a holiday.
Surprisingly, many of us don't even know what and how much to pack when traveling.
CheapFlights.com found out that 55% of people don't wear everything they pack. So as a rule, if you don't wear something at home, throw it away; because you won't wear it on vacation either.
But if you think you are an excellent packer – you are in good company because 81% of Americans surveyed by CheapFlights.com say that they are good at packing!
And that means making lists, laying out clothes and shoes, getting backups for charging cables and weighing the luggage well before your flight to ensure that everything is in order – no more last-minute scrambling for you!
So we bring you the essential checklist for travelers in 2020, ensuring that you are perfectly ready for your adventure no matter where in the world you are headed.
Let's get started with the essentials:
Practical Clothing Pieces
Packing clothes is a nightmare for travelers. They want to carry everything but, at the same time, pack lightly. That's not going to happen, and sacrifices will have to be made.
So first, lay out all that you plan to carry and then edit mercilessly.
Of course, your clothing list will largely depend on where you are headed – so you won't pack a heavy winter coat for Egypt or a bikini if you are headed to Antarctica.
But overall, it might be a good idea always to pack a light leather jacket and an umbrella… just to be on the safe side. You could even design your own leather jacket according to your tastes and style preferences – this way, you'll always have one piece of clothing you can count on.
We also suggest carrying:
5-7 shirts
Two pair of jeans
Two pairs of shorts
One rain jacket
One casual leather jacket
One sweater or sweatshirt
A swimsuit (if needed)
A quick-dry towel
A change of undies (one per day)
When packing these items, carefully consider if they go together so you'll be able to mix and match them as necessary while on vacation. Remember, block colors wear better than prints and can be more forgiving when paired together.
This is important because oftentimes what you wear during the day will have to be carried over for a night out at a nice restaurant as well. You don't want to pack a tuxedo or a gown for that, but it is crucial that your packed clothing can be dressed up with a fashionable jacket for a quick dinner.
Also, pack some sealable plastic bags so you can stash the dirty laundry and shoes to bring them back.
It is essential to carry one of these with you because you don't want to fall sick and cut your vacation short and end up back home in a more miserable condition than how you started.
Because let's face it, airports and airplanes are not the most delightful, cleanest places. Thousands of people use these facilities every day and you are bound to come across the nasties in one form or another. It's better to be safe than sorry – pack a sanitizer in your hand carry.
Sitting in an air-conditioned environment on a long flight can wreak havoc on your skin. So a good quality moisturizer and lip balm are essentials that ensure your comfort mid-flight. You don't want to get off the plane with patchy dry skin – especially when you are there to get a nice even tan.
We understand that nothing can replace the charm and warmth of a good book, but traveling with several of them at a time can be quite burdensome. That's why we suggest taking along a kindle tablet or any other high-quality e-reader with you.
It can easily sore hundreds of books at a time and you can even use it to watch videos and play games if the flight is particularly dull.
Its 2020, so chances are that you are traveling with a smartphone, a tablet, an e-reader and quite possibly a laptop as well. It is vital to have a portable battery bank on your person at all times to keep all these devices in working condition even when you are away from an electric plug.
Nothing is more annoying than running out of battery when you are on a plane or away from your hotel room on vacation. So don't forget to pack a power bank with you.
These are must-haves when you know that you'll spend most of your day in transit. At some point, you will want to catch a quick shut-eye but it isn't easy because of all the light and activity on your plane.
So pack a padded, super thick and luxurious sleeping mask to help you relax and possibly also sleep. Similarly, a neck pillow will also help you find comfort mid-flight
Make sure you have packed the following for your travel:
Toothbrush and toothpaste
Soap and shampoo
Hairbrush and styling tools
Sunscreen
Shaving supplies
Makeup
Feminine-hygiene products
Nail file and clippers
Bandages
First-aid ointment
Insect repellent
Pain relievers
Make sure that you have all of these papers and documents ready, especially for international flights:
Passport
Visa
Boarding passes
Travel itinerary
Hotel booking
Travel insurance
Medications
Bank cards and cash
Are You Ready To Get Packing?
It can be challenging to pack with a long-term strategy in mind, especially for first-time travelers. However, we hope that this list will help you plan and pack a lot easily.
Whether you are going away for two days or two months, try to pack the same way for both. Packing lightly is important because it can help you avoid checked baggage fees, airline bins and long wait times at the luggage carousel.
It is important to:
Know the weight limits for your airline – even 2 kg over the limit will end up costing you a lot!
Roll the clothes, don't fold – experienced travelers agree that rolling is superior and helps you pack more into luggage.
Buy lightweight luggage – big burly trolleys might look good, but they also add kilos to your luggage weight. Go for sleek, portable bags and suitcases.
Besides, in case your flight gets canceled or delayed, having lightweight luggage can mean the difference between getting stuck at the airport and making the run for the next available flight to continue your travels as planned.
So pack up that luggage, put on your custom leather jacket and get ready for a fantastic vacation that you'll remember for years to come.
Author Bio: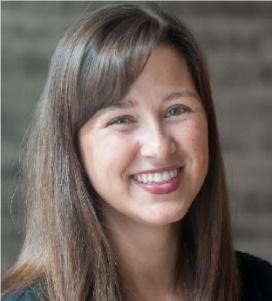 About Ashley Rosa: Ashley Rosa is a freelance writer and blogger. As writing is her passion that why she loves to write articles related to the latest trends in technology and sometimes on health-tech as well. She is crazy about chocolates. You can find her at twitter: @ashrosa2.