Saudi Arabia presents such a unique travel opportunity that everyone should visit at least once in a lifetime. There's glorious weather, fascinating ancient monuments, spectacular scenery and wildlife to discover. The country welcomes tourists and plans to build a new city and Formula One racetrack. However, there are already many reasons to visit Saudi Arabia.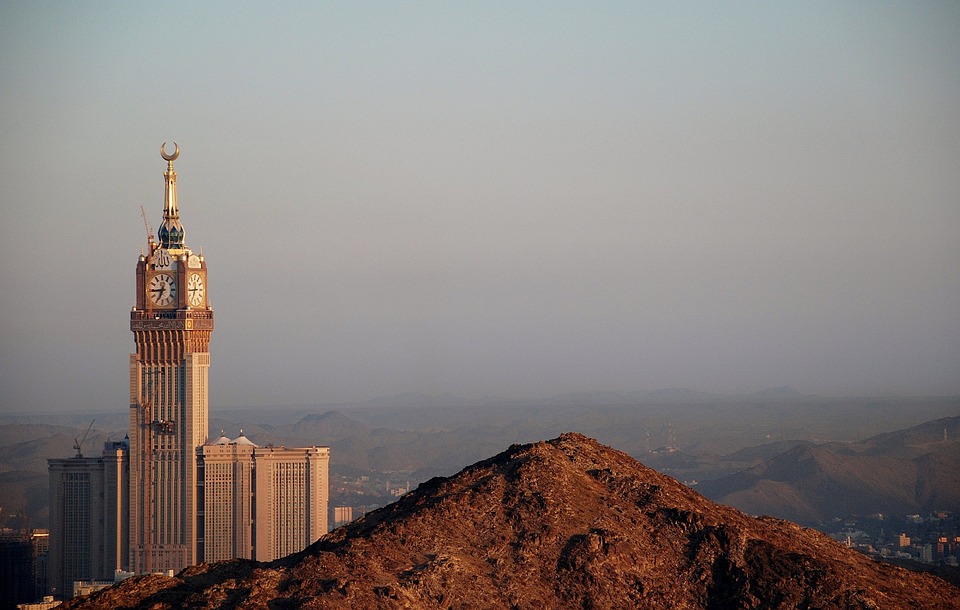 1. Beautiful Coastline
There are wonderful views of unspoiled beaches along the Red Sea shore. Local wildlife includes dolphins, turtles and colorful tropical fish. They can be seen at close quarters through boat trips or scuba diving.
2. Animals
Near Taif is the Prince Saud Al-Faisal Wildlife Research Center, which is devoted to the conservation of endangered Arabian species, including the Arabian leopard. There are also many birds including the red-necked ostrich and the Arabian Oryx.
3. Futuristic City
Saudi Arabia intends to build a mega-city covering 146,500 square kilometers in the desolate north west of the country, called Neom. The city will be technologically advanced and powered by renewable energy. There will also be innovative research facilities for food production, manufacturing and robotics.
4. Landmarks
Riyadh has many tourist attractions including a fascinating museum and Masmak, a nineteenth century fortress constructed from mud bricks. There are also markets where tourists can purchase locally made woven blankets and Bedouin jewelry. Approximately twenty kilometers from the city are the ruins of the former capital, Dir'aiyah, which is now a UNESCO World Heritage site. Medina has many ancient monuments, including the Prophet's Mosque.
5. Mountains
The mountainous Asir National Park provides a sharp contrast to the hot, desert regions. Jubbah, near Ha'il is a UNESCO World Heritage site with ancient rock paintings from the Neolithic era.
Tips For Visiting Saudi Arabia
1. Dress
Men cannot wear shorts in public. Women must wear a headscarf and loose clothing covered by a cloak. Although things may be less strict for non-Arabic people, it is still a good idea to comply with the traditions and customs of the country.
2. Restricted Travel
It's preferable to travel as a small group of at least four people. Women must usually have a male family member as a chaperone particularly if they under twenty-five. Married women must travel with their husbands.
3. Public Restrictions
Alcohol is prohibited in restaurants and public places. Smoking and playing music is also banned unless in the privacy of a hotel room. Also, public displays of affections are banned. This something yu must be very careful about- the fines are severe and authorities don't care if you're a tourist just visiting.
4. Religion
All religions except Islam are banned. It is advisable to leave behind crucifixes and Bibles as luggage is usually thoroughly searched. Non-Muslims cannot visit mosques or the city of Mecca. If questioned on your religion beliefs, better say you believe in one of the major recognized religions rather than saying you are atheist.
5. Relationships
Travelling as a married couple is often the only way to obtain a visa. Unfortunately, in Saudi Arabia it is still illegal to be gay or transgender.
6. Best Time to Visit
Saudi Arabia is at its hottest during the summer. Many tourists visit between September and May. Make sure to drink lots of water and cover your head with a hat. Wear breathable and modest clothing in order to bear the heat but still be respectful.
The many laws and restrictions may seem frightening and may take some people a little aback but the country is truly beautiful. It is definitely worth the trip! An experience like this is guaranteed to change your mindset and broaden your horizons.
Have you ever visited Saudi Arabia? If you haven't, do you think you may visit in the future?