It seems like only yesterday that everyone was buzzing about the iPhone 12 release, but oh, how the time flies! Just when iPhone lovers had finished finding the perfect iPhone 12 case, Apple came along with its semi-annual announcement of a new iPhone. Now, the iPhone 13 has been in stores for several months, and many people have already upgraded.
That said, for those who don't need the newest phone on the market, the iPhone 12 can look pretty tempting. It's still a great phone, and it's now available at a lower price. But is the iPhone 12 still worth buying, or should you just take the plunge and upgrade to the iPhone 13? That's what we're going to look at in this guide.
Sizing Up the iPhone 12
By pretty much any measure, the iPhone 12 is still an excellent smartphone. Critics praised several of its upgrades on release, including its ceramic glass shield and its zippy A14 Bionic chip. It's fully 5G compatible and packs a powerful dual camera, and its design is as sleek and user-friendly as ever.
Basically, if you like the iPhone experience, you'll almost certainly like the iPhone 12. It's a powerful, durable, user-friendly and visually pleasing phone. Now that we've established that it's a good phone on its own merits, here's the real question: Is the iPhone 12 still worth buying a year-plus into its life cycle?
Lucky Number 13
For most people, the biggest decision factor on buying an iPhone 12 will be whether it's better just to get the new iPhone 13. So let's talk for a second about Apple's newly-released flagship phone.
The iPhone 13 has some pretty nifty upgrades from the 12. For one thing, the base iPhone 13 model has double the storage (128 GB) of the base iPhone 12 model (64 GB). What's more, the 13's storage options go all the way up to a whopping 1 TB.
Apple also equipped the 13 with its new A15 Bionic chip, which is an even better upgrade over the already-fast A14. Plus, it comes packing a brighter display and an upgraded camera, especially in the iPhone 13 Pro and Pro Max.
All that aside, the basic design of an iPhone 13 isn't wildly different from the 12. Big Apple fans will likely notice and appreciate the changes — but many of those people have already upgraded to the 13 and never looked back.
To Upgrade or Not to Upgrade?
People who already have an iPhone 12 might not get much out of upgrading to a 13. The improvements, however nice, are still relatively minor. But for someone with an older model who's looking for a new phone, the calculus can be quite different.
Lifespan is one thing to consider. An iPhone 12 will get locked out of the iOS ecosystem sooner than an iPhone 13, which means you'll probably get at least another year out of your phone by upgrading to the 13 instead of the 12. Since Apple consistently offers five to six years of support for its handsets, the difference may not be huge — even the 6S still got iOS 15!
But if you're still rocking an iPhone 11 or older, you might be starting to feel the limitations of the hardware. In that case, either an iPhone 12 or iPhone 13 will put you in step with the new generation of tech. And if you're upgrading anyway, it will be a smart decision for many people to just spend the extra $100 and get the 13.
If you need lots of internal memory on your phone, the iPhone 13 is also probably the better choice, thanks to its higher base storage. The 13 also offers improved battery life, which can be big for those who use their phones heavily throughout the day.
Mini and Pro and Max, Oh My!
Like many flagship phones, the iPhone 12 is actually a family of models that includes options like the iPhone 12 Mini and the iPhone 12 Pro Max. These other models are also worth investigating if you're not sure which phone is right for you.
The iPhone 12 Mini is just what it sounds like: a more compact (and cheaper) iPhone 12. It can be a good option if you're looking to save money or like compact phones. But it's worth noting that several reviewers have noted that the 12 Mini has a substantially worse battery than other models.
Meanwhile, if you like to live large, the iPhone 12 Pro and Pro Max feature larger screens, better cameras and more battery life. But take note before you pick out the perfect iPhone 12 Pro phone case that Apple recently discontinued the phone. You might want to spring for the Pro Max instead, along with a sturdy iPhone 12 Pro Max case to protect all that beautiful glass.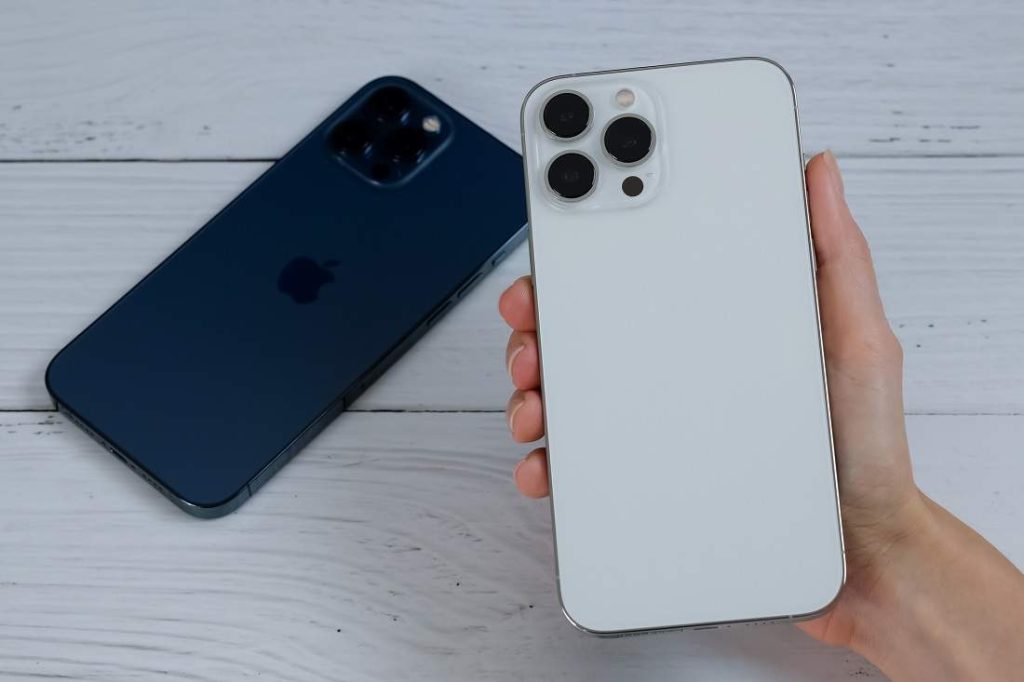 iPhone 12 vs. iPhone 13: Making Your Decision
To sum up, the iPhone 12 offers the signature iPhone experience, and just about anyone who likes that will probably be happy with it. Moreover, the various 12 models (Mini, Pro Max, etc.) give you more options than ever in choosing the phone that suits your lifestyle best.
However, for anyone upgrading from a significantly older smartphone, the best move is probably just to go ahead and spring for the iPhone 13. Buying a phone that's at the very beginning of its life cycle will help you get the longest lifespan out of it and reduce your e-waste footprint. And while the $100 difference in the base models will be important for budget buyers, it won't be a dealbreaker in many cases.
Remember, too, that there are other ways to save money on getting an iPhone 13, such as trade-in deals from carriers. It's also common for the price on a brand new smartphone model to drop a few months after it comes out, so a little bit of patience might be all you need to score a deal.