Meet new people, explore hidden gems, and find awesome technology — sounds awesome? It is! But sometimes things can be tricky when you're in an unknown city, trying to find the best tech. 
That's why we've put together this post to help you find the best technology, no matter where you are. So don't be shy, get out there and start poking around!
1. Reach Out to Your Network
If you're in a new city, chances are you probably don't know many people. But that doesn't mean you can't have fun! Reach out to your network of friends, family, or even your Facebook connections. 
Chances are there are some new people in your life that might be able to help. Hit them up! Ask them if they can suggest any cool new tech to try out locally.
Even if your network doesn't know anything, they might be able to connect you with someone who can help. And that's a win in our books!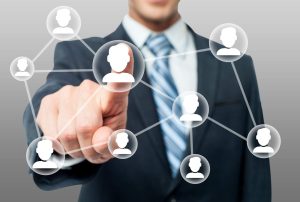 2. Check out Local Social Media Community
This is one of the best ways to find cool tech just about anywhere! Local social media communities can be a great resource for finding new tech and advice on new things to try. 
You can also post some questions on groups like Reddit, Facebook, while you're searching. Just make sure to do your research before you dive in.
And if you're not a fan of social media communities, don't worry! You can still hang out in the comments section of relevant blog posts or forums where people are chatting about tech. 
3. Check Out Local E-Commerce Stores for Tech
It's not just Amazon and Best Buy! There are lots of local e-commerce stores out there too.
Online stores are great for one reason: they're worldwide! So if you're in a new city, they can offer up some extra cool tech. Some sites might sell technology that isn't even available in your local area. Want to find out? Go online and search. 
You can check out Groupon for some local deals, Tekeurope for some tech accessories, or even Etsy if you're looking for handmade tech. 
These sites are also perfect for getting an inside look at the newest trends in your area. Some stores might even have a local section, where you can find out about events, meetups, and more.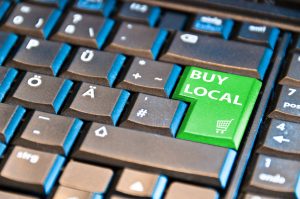 4. Search on Google Maps or Bing Maps 
Google and Bing are two of the most powerful search engines on the earth. And they've got data on pretty much every business in your local area. 
So use them! Look through these platforms to find out about businesses in your area. And look for really cool new spots that you can visit later on.
5. Local Market or Shop
If you're looking for cool tech, it may also be hiding right in front of your face. You can find some great tech at nearby markets or shops. 
But remember, you may need to do some research before buying anything! Make sure it's actually cool stuff before dropping your cash.
6. Get Creative!
If you're getting frustrated by all your failed Internet searches, you might want to think about trying something creative! 
That's right, you could always just go around asking random people around you. Just be sure not to walk up to them too fast. Try to create a conversation first, before heading straight for their pockets!
7. Make it Rain!
You could also head down to your local electronics store and find some really cool tech to try out! Some stores will even help you find the latest tech or give you advice on what they think is cool new tech for the year.
Just don't forget to thank them for helping you out — it can be a tough job!
8. Keep Your Eyes Peeled!
Finally, you could always head out and go on a hunt. Yep, we know it sounds like a lot of work, but if you keep your eyes peeled you might find something really cool by accident! 
If you're in a new city or town, try walking down streets and stopping at interesting shops to ask about the coolest tech they might have. You never know, you might be able to find something that will blow your mind!
9. Stay Curious
And lastly, have fun! This tech stuff is great fun! And so many tech things are finding their way from the internet into your life… a little goes a long way! That's why we recommend trying out any tech that you might be interested in.
You never know, you may be surprised! The tech world is constantly changing, and it's constantly surprising you. So why not stick around, stick your nose in the tech news, and try to make it your home? You may like it there! You might even find someone that needs techy love!
We hope that this guide helps you get started on your tech journey! Remember that new tech can quickly become old tech after a short time. So this is a good way to "try before you buy". It's also a good way to find out what tech is trending in your area.