Any and every online business wants to increase their online sales no matter how large or small their current sales lie. Luckily, there are quite a few ways to boost online sales, if it's done correctly. 
Here are a few strategies you can implement today that will have your sales growing in no time.
Utilize SEO
Ranking high on search engines is key if you are striving for more online sales. With the use of SEO, you can gain large amounts of new customers simply because they see your website listed within their search results.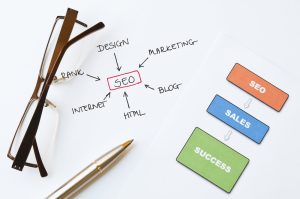 Market with Emails
This can be an easy method to increase your sales simply through a few emails. Between emails that promote sales, advertise new products, or emails that are triggered when a customer leaves items in their cart you can gain quite a bit of business with email messages.
Begin compiling an email list and create automated email marketing campaigns for a new marketing channel.
Pay for Ads on Social Media
The social networking environment is a crucial one you want your business to be a part of because if you aren't you are missing easy opportunities to generate new customers. With the use of Paid media to post ads throughout social media platforms, you will quickly see a gigantic increase in the number of people looking at your business page.
This will not only grow your client base but your sales, as well.
Target a Specific Audience
Engaging on a more personal level makes clients aware that you are devoted to your specific brand and appeasing your customers. 
Bringing personalized content into your advertisements or website will help attract your client base and grow them into long-term customers. 
Offer a Guarantee
When purchasing a product, customers look for a guarantee that the product is worth spending the money on. Customers don't appreciate taking a risk on a product to only find that their risk was not worth taking. 
Offering a guarantee on purchase not only shows that you believe in the efficacy of your product but you'll also gain immediate trust with your customers. 
Stay Engaged
A positive customer experience is a vital component in gaining online sales. Monitoring your engagement on social media platforms, email replies, and more is important if you want to have a strong client base. 
The more responsive you are to followers or customers, the more you will see your numbers go up.