Your resume is the source of connection between you and the recruiters so it should make a good first impression.
To achieve that you need to curate a job-winning resume. This is only possible when you follow certain unspoken rules of resume-writing which makes your resume adept at communicating your tech skills on your resume.
Here are some of the most important points that when implemented in your Tech resume will get you a step closer to your dream job:
1. Pick A Suitable Resume Format
You might have extensive years of work experience or none, career gaps or in need of change in your career. There is a plethora of reasons why you might need the perfect resume, and every unique situation demands different resume formats to curate a suitable resume.
Pick any of the resume formats listed below that suits your current professional needs to curate a job-winning resume:
Reverse Chronological Resume Format: This format is the most common wherein you should list your most recent job profile followed by your previous work details and internships or education. Use this format only if you have enough work experience without any career gaps.
Functional Resume Format: This format is the least preferred by recruiters because it focuses more on your skills rather than your professional roles. In this format, all your contributions across your profiles are grouped under relevant 'functions'. Use this format if you are a frequent job-switcher or in need of covering career gaps.
Combination Resume Format: This format can be opted for in place of the reverse-chronological format by people with more than 10 years of work experience. In this format, there is an equal focus on your skills and experience as it is a combination of the functional format and reverse chronological resume format.
2. Organize Your Professional Experience Section
To write a job-winning tech resume you need to have a winner's approach in your resume-writing.
Get used to framing one-liner points to state your professional tech experience because lengthy paragraphs will not intrigue the recruiters into recognizing you as a suitable applicant but framing points will.
Use bullet points and frame one-liners of your professional experience to communicate your professional potential to the recruiters.
Another element that can enhance your framed points is by applying bucketing and bolding.
Create unique buckets and list all the similar points under the relevant headings. Doing so will make it easier for you to organize your points and in the meanwhile make it easier for the recruiters to read and comprehend your points.
Example:
Accounting& Data Entry Management
Compiled and analyzed 500+ account information to prepare liability, asset, and account entries
Created a balance sheet of profit and loss by summarizing the current status of financial condition
3. Use Power Verbs And STAR Format
Simple things like picking verbs to frame a perfect sentence might seem insignificant but these details are what make a resume exemplary.
Use power verbs to start every one-liner to have more impact on how the recruiters view your tech skills in a resume.
Coming to the STAR format, it creates a cause-effect relationship in your one-liners to make the recruiters recognize the situation of your work and your contributions that led to positive results.
Connect the backdrop of your work and the actions you took to perform the task assigned to you leading to an outcome preferably in the form of a performance figure. This enables the recruiters to get an insight into your professional contribution and achievements and identify your potential.
Try to add achievement figures wherever possible.
Refer to the action-oriented statements of accomplishments espoused by Princeton University.
Example:
Managed to install hardware for 150+ desktops within a week for 3 departments to save work hours
Now, this is easy for the recruiters to read and take into account that the applicant is a potential candidate for the targeted job.
4. Summarize Your Resume
An average recruiter generally spends 6 seconds on a resume. You need to grab this opportunity to give them an insight into your professional caliber through your resume summary.
Compose the summary of your resume as the last step of resume-writing to make it easier to decide what to write.
Pick the most significant highlights of your career and your core skills then use them to frame an effective resume summary.
Try to limit your summary to 3-4 lines to keep it specific and easy for the recruiters to understand. They will have limited time to skim through your resume and your resume summary is an excellent opportunity for them to recognize your potential in a few lines.
Make them recognize you as someone who is equipped with all the right set of skills and experience to take up the tech job profile they are offering.
5. Only Provide The Required Personal Information
Before you start giving out the details of your personal information, make sure to check the hiring requirements of the organization and which country you are applying to.
Ideally, for the recruiters to get in touch with you for any likely shortlist, you will be required to provide your contact number, email address, and your current location.
Give out your active phone number so that the recruiters can get in touch with you for any official confirmation or they may even want to interview you over the phone.
Emails IDs that you give out should be official ones and they must have your real name.
Example: [email protected]
Provide the details of the current state and country if you are looking for a job outside the country but if you intend to work in your country then mention your city and state.
Do not mention any details that are not required or explicitly asked for because some countries like the US do not allow you to mention your gender or religion to avoid biased hiring.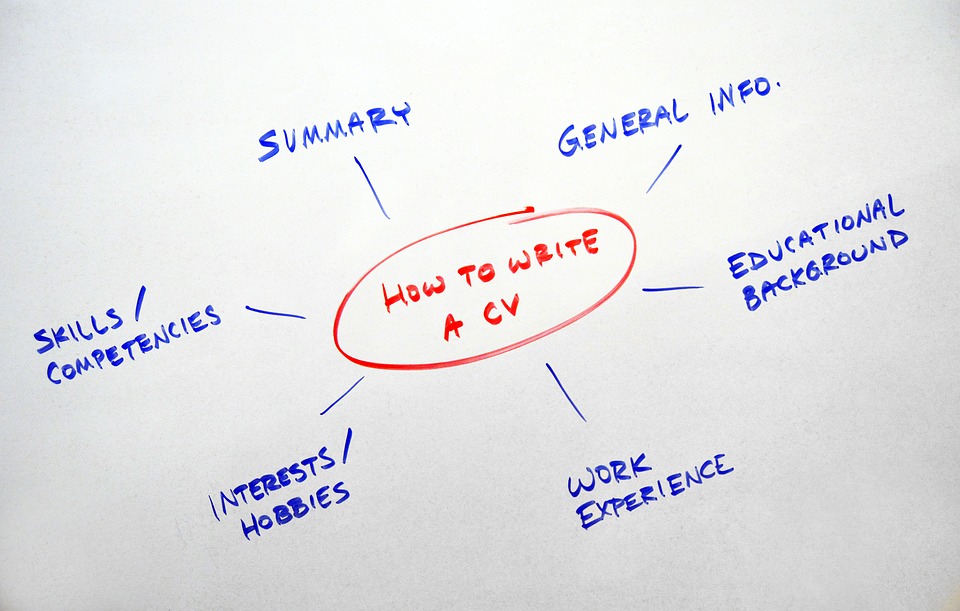 Conclusion
We have come to the end of our article on how to write a job-winning tech resume in 2020. Keep the following points in mind while curating your perfect resume:
Use a suitable format to write your tech resume.
Write one-liners and apply bucketing & bolding to communicate your tech skills and experience.
Use power verbs and create cause-effect relations in your work and its outcome.
Compose an effective summary of your tech resume.
Mention only the required personal details.
Author's Bio:
Aditya Sharma
A tech enthusiast with a vivacious interest in startups and finance; Aditya lives and breathes Hiration — a startup and AI-powered online resume builder to help job-seekers find their way in today's highly treacherous job market.